---
Here's the simple answer:
I'm working as an independent partner of a small, Austrian family business - called RINGANA - which is producing ethically, plasticfree & fresh skin care and health supplements for more than 20 years 
& 
I'm building up an international team of people, who are interested in the topics sustainability, health care & self-determined work, like me.
My work is like a slowly growing aid project for a more sustainable and greener lifestyle. 
GET A FIRST IMPRESSION:
HOW DOES MY WORK LOOK LIKE?
On the one hand...
I do something everyone does, every day: I give 

recommendations! In this case, I advise natural products to friends, family, travelers, on social media channels & to whomever, who wants to know what sustainable shampoo I'm using, what diet I'm in or what nutrients I'm taking to support my body while I'm doing sports or focusing an vegetarian lifestyle.
I c

an also order those products for people who are interested and want to try the same things I'm using. I'm not 

buying and reselling. That's the work RINGANA does for you. 
...on the other hand, 
I'm looking for people who... 
...are 

interested

 in 

self-determined work, wherever, whenever & with whomever they want! 

...whose interests and visions are
...a healthy lifestyle! 

...stopping the use of plastic containing products in bathrooms!

...earning independent & greener money! 
...and then my mentors, trainers and me, we are supporting them (or you ;-) ) to get into their (your!) own business to do the same thing, as we - over 46.000 RINGANA partners - are already doing! We do teambuilding!
Sounds easy, hm? :-) 
---
WHY WORKING WITH GREEN VALUES AND SELF-DETERMINED?
BECAUSE OF FUTURE TRENDS:
"Prof. Paul Zane Pilzer, Matthias Horx and other future researchers mention especially the following four mega-trends of the next decades:
Trend 1: The health revolution.
With the prospect of collapsing state-supported health care systems, people become increasingly responsible for their own well-being ("wellness", "selfness"). Consumers are increasingly willing to invest in their own health.
Trend 2: "Working from home with a secure income"
is the motto for the years ahead. Dare to face the future! The old job environment with its "life-long, secure contracts" is disappearing. This is replaced by types of work where individuals can integrate themselves, their talents and their commitment to a higher degree than ever before in history. Freedom and independence are increasing. In addition to work from home also Online Shopping in a growing market.
Trend 3: The ethics revolution.
People are becoming more critical and increasingly also pay attention to the backs of packages. In the future, products and companies will only be able to survive on the market if they follow the strictest guidelines.
Trend 4: The network revolution.
Relationship management, meeting people, making friends, maintaining contacts and profiting from them is one of the most important building blocks for future success."
---
IF YOU ARE INTERESSIER, INFORM YOURSELF ABOUT THE BUSINESS OPPORTUNITY:
"RINGANA and RINGANA partners work in markets with strong growth:
According to estimates, natural cosmetics will grow by more than 20% per year and the food supplement sector by as much as 30%.
The topics of "sustainability", "naturalness", "organic", etc. will continue to grow into decisive economic factors."
---
why RINGANA is NOT only one out of a million:
Because RINGANA has a unique philosophy since over 20 years: 
...no preservatives inside! (Any product you can buy in a non-online shop, needs preservatives to make it durable for at least 30 months!!!)
...that's the reason, why the products are 100% freshly produced, including sun-ripened raw & high potentially & only fair trade materials (fresher than most of our products in the fridge! Imagine that!!!) 
... they have 100% active substances inside - no fillings, no micorplastic, nothing that the body doesn't really need! 
...the sustainable consistency follows the whole production chain 100 %, means...
...100 % ethical & vegan, no tests on animals
...using recyclable bio plastic (sugar cane) & glass bottles with a unique recycle system  
...boxes are made of wastepaper,
printings are made of natural colors,
protection fillings are made of maispops,
bio-cotton-towels are used for secure wrapping
farm workers in Africa are getting a faire payment & their kids can attend school system, 
with every product a social project is supported

.... no be endlessly continued :-)
---
25% of the retail price of RINGANA belongs to raw material costs - usually it's only 1%! 
I could continue this list for the next hour, but easily check out www.cosmeticanalysis.com if you  need more information to convince yourself!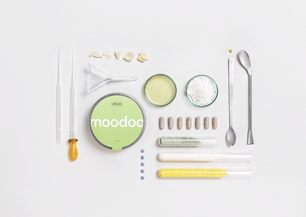 Source of Picture: www.ringana.com
---
get an impression of RINGANA products & their delivery system:
---
RINGANA HAS EXPERIENCE SINCE OVER 20 YEARS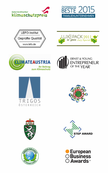 ...and they never stop improving and researching.
...RINGANA won several prices like the Austrian Climate Protection Award & European Business Award (under 30.000 applicants for sustainability and ethics)!!!
...their annual growth rate is 40%, 
...they focus on a slim range of only 53 different products - based on best selected and available ingredients from all over the world, 
5.000 - 10.000 packages are sent every day directly to the customers!
---
WANT TO JOIN?
First: no special skills are required; they will be introduced in the scope of various training measures! 
But you should fulfill following basic requirements: 
...start using RINGANA products yourself! 

...a willingness to visit seminars for achieving success! 

...dedicate yourself, means: plan the time you would like to invest in your work. 

...set personal goals! What is it, that you want to achieve! Make a visionboard, a mindset! 
---
READY TO START YOUR OWN BUSINESS? THEN...
---
Looking forward to welcome you in my team :-) 
(sorry - only in german language so far!)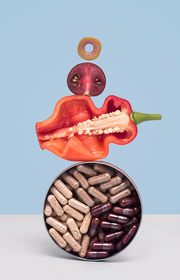 ---
1. Checkout RINGANA online: 
www.ringana.biz
#ringana on instagram 
Search for RINGANA on Facebook! 
2. Read some books: 
Erric Worre, Go Pro 

John Strelecky, Big Five for Life 

Lydia Werner, Make Life Wow 
3. Get in touch with RINGANA People on a RINGANA Event: